Recent CI alumni Carl Schwarz is applying his ESRM degree and working with the National Park Service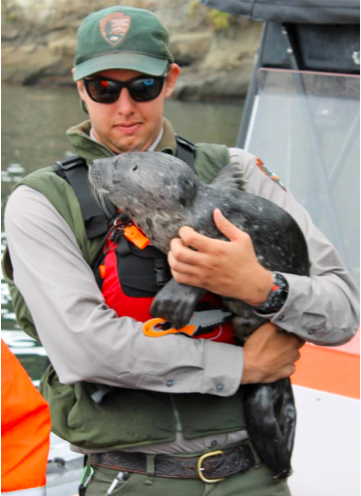 Carl Schwarz graduated with an ESRM degree from CSU Channel Islands this past spring. After, he packed up his truck and headed up North to begin work with Lewis and Clark National Historical Park. Located adjacent to the Columbia River in northwest Oregon, he worked seasonally for three months, as an Invasive Plant Biotech Intern with the National Park Service. Here he lead crews ranging in size of 2-15 Youth Conservation Corp (YCC) members through the forest doing systematic grid searches for non-native invasive plant species. Once identified, these species were removed mechanically or treated with herbicide. On several large infestations, GPS mapping was used to determine the extent so that park management could make more informed policy decisions for treatment.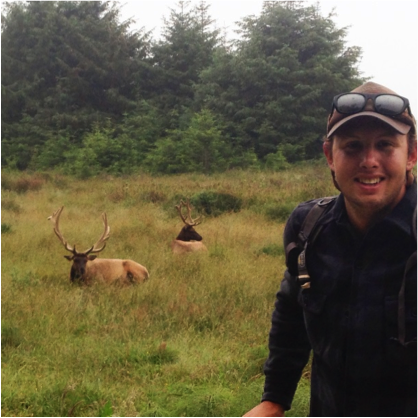 At the end of the summer season, he packed up once more and headed South for the winter to begin work at Chiricahua National Monument in southeast Arizona. Here he spent the next 6 months as a Biotech Intern performing a variety of projects. Carl's primary projects included wildlife monitoring with the use of wildlife cameras, using audio soundscapes to detect rare species vocalization, and wilderness promotion and preservation. Always learning, he continues to travel and explore working toward his goal of working permanently for the National Park Service.
---
---
Recent ESRM Graduate Araceli Dominguez is Putting Her Interdisciplinary Degree to Work Educating Children of All Ages.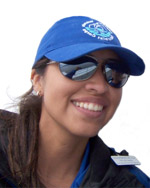 Araceli Dominguez graduated with an ESRM degree Spring 2007. While at CSU Channel Islands she took full advantage of all our campus had to offer. Our Introduction to Environmental Science course (ESRM 100) introduced her to the California state park system where she began volunteering and was subsequently employed part-time throughout her undergraduate career. In addition to availing herself of the variety of courses here on campus, Araceli also traveled to Japan with one of our International Experiences (University 392) courses (taught by Drs. Alioso and Denton) during the spring of 2006. In Japan, she and her class mantes took in Japanese science, culture, and architecture.
Araceli currently lives in Los Angeles and works with California State Parks in the Malibu area as an Interpretive Specialist. She has always been passionate about the marine environment and focused her capstone project on low frequency active sonar (sometimes referred to as LFA) impacts on whale migration throughout the Southern California Bight. As a result, Araceli also now works with the National Oceanic and Atmospheric Administration as a MERITO academy assistant. MERITO (Multicultural Education for Research Issues Threatening Oceans) is the new multicultural education program at the Channel Islands National Marine Sanctuary. This program delivers bilingual ocean conservation products and services to students (4th-7th grade), teachers, adults, and families living near the Santa Barbara Channel. It particularly targets Hispanic citizens (37% of the population of Santa Barbara and Ventura counties), and includes Hispanic-Adult Outreach, Community Events, Professional Development, Field Activities, Internships and Scholarships, and Production of Bilingual Outreach Products. Araceli organizes a number of community events in the area like the California Coastal Cleanup, and is always on the lookout for interested CSU Channel Island students that want to volunteer. You can reach Araceli at aracelidmngz@yahoo.com.